learn more
APPLY NOW
Work With Transervice
Transervice has been a leader in the transportation and trucking industry for over 50 years.
Work With Transervice
Transervice has been a leader in the transportation and trucking industry for over 50 years.

Drivers
As a truck driver, you will have the opportunity to see the country, meet new people, and make a difference in the world of logistics. At Transervice, we offer top-of-the-line equipment, competitive pay, and comprehensive benefits packages to ensure our drivers have everything they need to succeed on the road.

Mechanics
As a diesel mechanic, you will play a vital role in keeping our fleet of trucks running smoothly and safely. You will have the opportunity to work with cutting-edge technology and equipment, and be part of a team of skilled professionals who take pride in their work.
Administrative Positions
At Transervice we understand the value of our home team, and we appreciate that some of the biggest determinations of our success comes from behind the scenes. We truly believe that when you join the Transervice team, you'll experience the difference in that culture for yourself.

Openings in Puerto Rico
To apply for a position with us in our Puerto Rico location, please complete our online application for employment below or Join our Talent Network by submitting your resume following the button below.

Management
At Transervice, we believe that a strong leader sets the vision, defines the path, and leads by example, fostering a culture of excellence, innovation, and collaboration.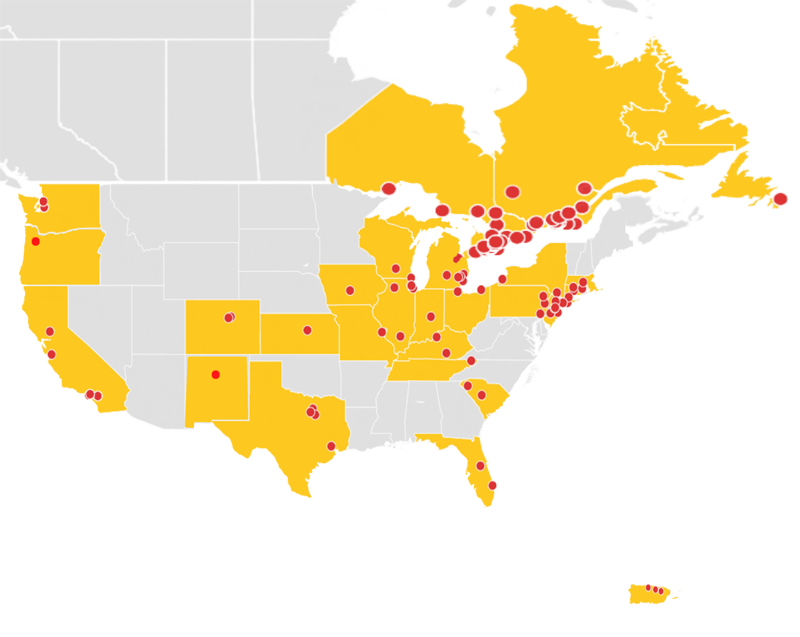 Our current workforce is over 1,200 strong, including over 1,000
Truck drivers
and technicians. We operate some 25,000 pieces of equipment in over 135 regional and local facilities across North America.
And we're getting larger all the time.
Our employees are what make us great. Through their hard work, dedication, and a passion for being the best, Transervice consistently comes out on top.